Description: Changing the results of a search engine of a specific term/person.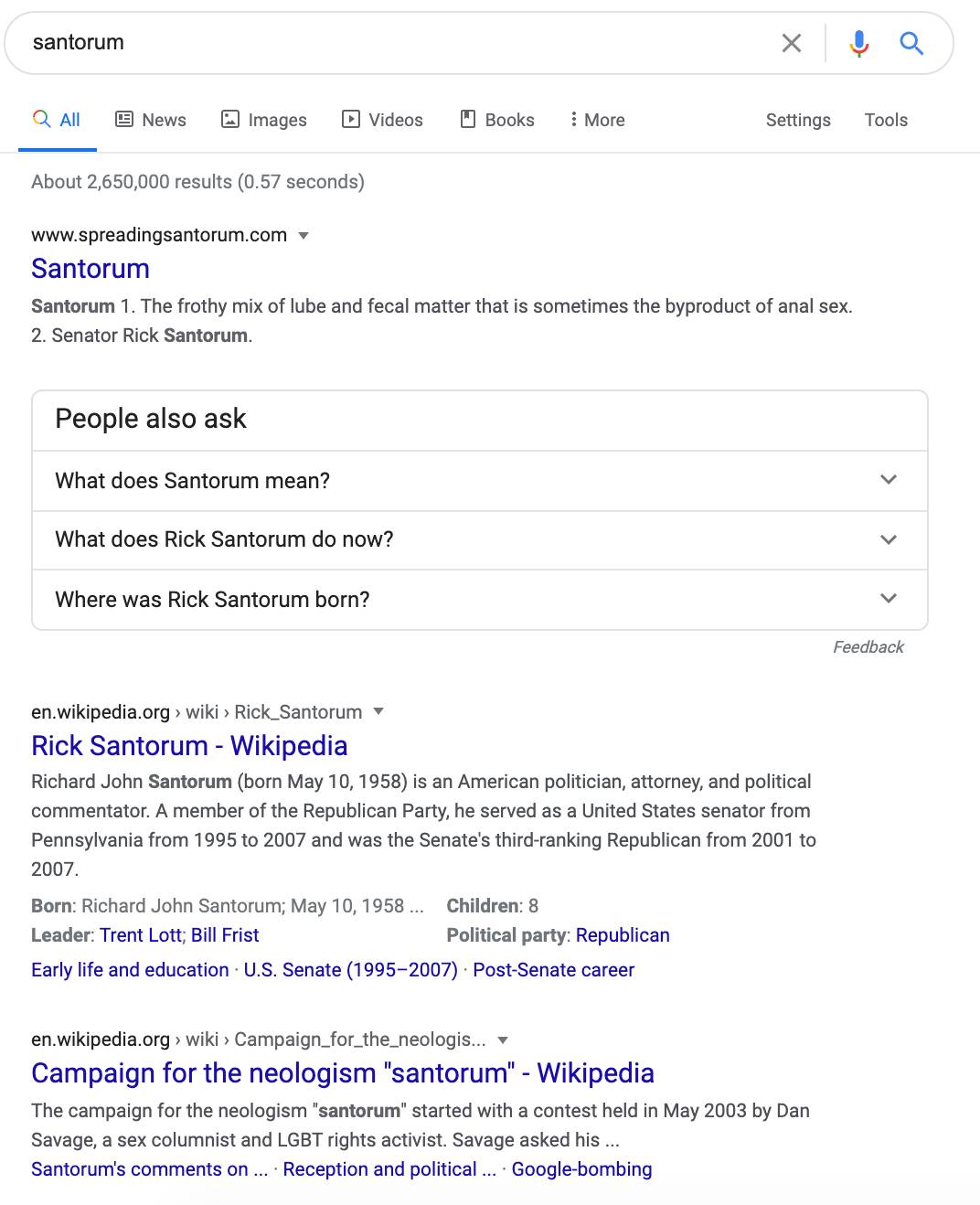 TACTIC ID: 89
CATEGORIES: Act of Expression, Medium of Electronic Communication, Mass Action 
Coercive ✓
Persuasive ✓
Example: "Changing the Results for ""Santorum"""
In May of 2003, sex columnist and lesbian, gay, bisexual, and transgender rights activist Dan Savage asked for definitions of the word "santorum." At the time, then U.S. Senator Rick Santorum had made a public statement against gay marriage, comparing homosexuality to pedophelia or bestiality. Readers sent in thousands of responses, and columnist Savage picked a humorous definition and posted it on two new websites: spreadingsantorum.com and santorum.com. This website then became the top search result on Google, Yahoo, and Bing when users searched "Santorum" effectively overriding the Senator's own websites. Years later in 2010, Savage offered to take the site down if Santorum donated at least $5 million dollars to Freedom to Marry, a group which advocated for the legal recognition of same-sex marriages in the United States. Then, in 2011, Santorum asked Google to remove the website from their search engine, but the company refused citing company policies that only allowed removal in very specific circumstances. 19 years later, spreadingsantorum.com remained a top search result on Google, and remained unchanged.