Description: Kneeling in places or during a time when it is not socially appropriate to do so 
TACTIC ID: 309
CATEGORIES: Act of Expression, Medium of Person, Movements and Gestures
Coercive ✓
Persuasive ✓
Example: German Football Team Kneels in Solidarity with U.S.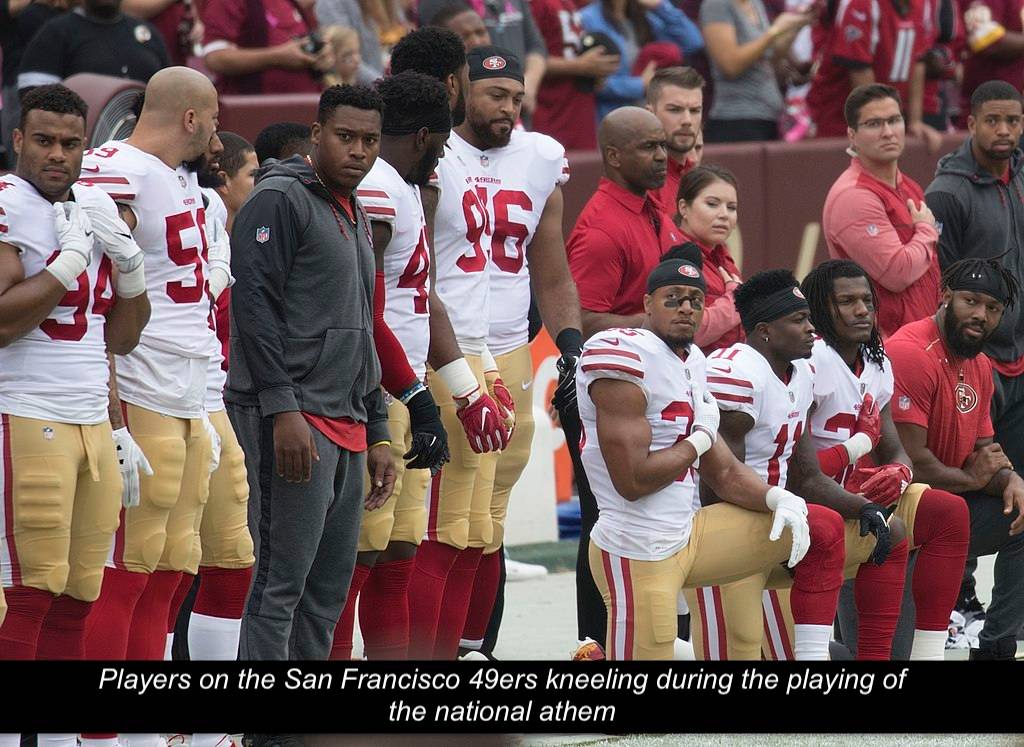 In 2016, Colin Kaepernick, a National Football League player, took a knee during the playing of the national anthem in order to protest racial inequality and police brutality in the United States. Soon after other players on his team, the San Francisco 49ers, joined him in kneeling, as did players on other teams. This protest aimed to bring attention to an often ignored topic in American society and encourage action to be taken on a broad scale. As additional players chose to join in or criticize the tactic, a national conversation began on the proper use of protest, the value of the American flag and national anthem, as well as the initial issues of racial inequality. Top American officials such as President Trump and Vice President Pence were vocal in their opposition to the tactic, even as it continued to spread internationally and to other sports. For instance, a German soccer team, Hertha Berlin, kneeled during a game in 2017, calling out racism within Germany.
Read more about the history of national anthem protests by black athletes here. 
Example: Martin Luther King Jr. Takes a Knee