Description: Simple messages or symbols that are written, painted, printed, mimed, gestured, drawn, spoken, etc.
TACTIC ID: 95
SHARP TACTIC ID: 7
CATEGORIES: Acts of Expression, Medium of Language
Coercive ✓
Persuasive ✓ 
Example: Make America Gay Again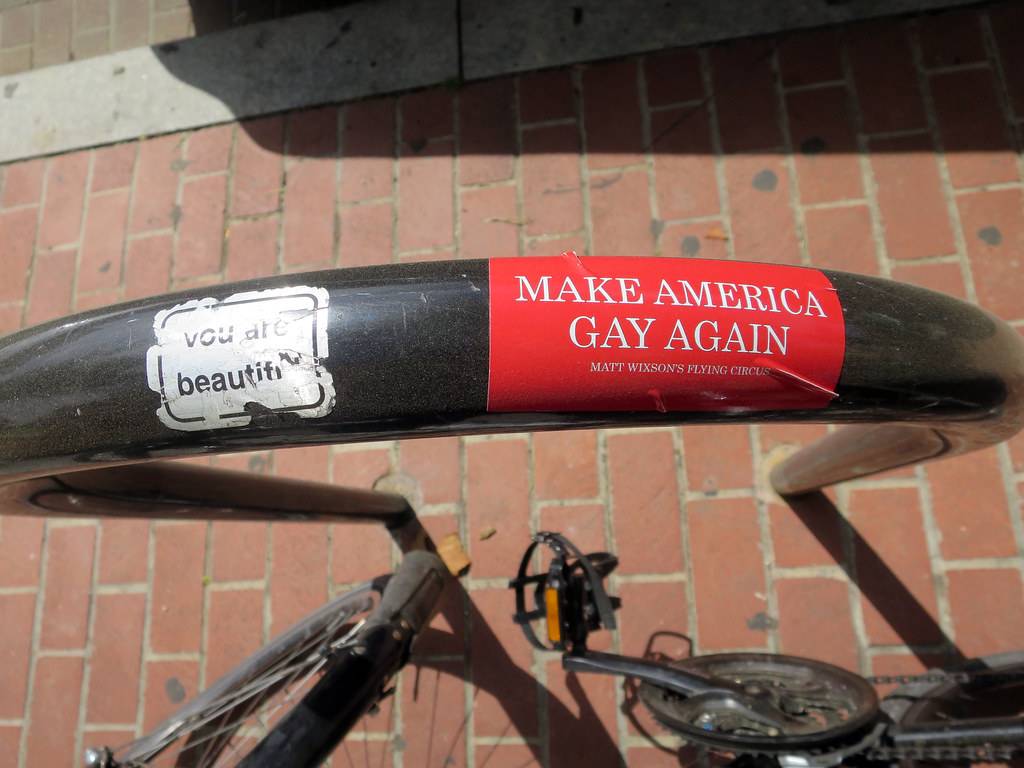 Actor Bobby Lytes wore a jacket with the logo "Make America Gay Again" to the 2018 MTV Video Music Awards. Printed in large block letters on the back of the jacket, the logo was clearly visible from a distance and to all the photographers on the red carpet. The slogan, a play off of President Trump's campaign slogan, "Make America Great Again," therefore makes a political statement without Lytes having to say anything. By displaying the alternative logo at a popular, televised event, Lytes brought attention to an underrepresented group.
Example: Occupy Wall Street Slogan